By Chris Ohlgren / Hagerty.com
It's hard to believe that I have owned my Lamborghini Jalpa for 14 years now. I first saw this car 20 years ago. I had an opportunity to buy it then, but I passed. I regretted the decision almost instantly and jumped on the opportunity to buy it when it appeared for sale again six years later. Known issues had been fixed, and I thought I was getting a great car. Two memorable drives still stand out.
After the car had been shipped from New York to Oregon, I showed up at a local warehouse to pick it up. Seeing the Jalpa again in person, I was immediately struck by how amazing it looked. Though it shares a general appearance with the Countach, the Jalpa skips the exotic scissor doors for traditional ones. I pulled open the driver's door, dropped down into the snug leather seat, and turned the key. The car started right up, and the 3.5-liter V-8 idled with a low rumble. I was pleased to find everything working: All the gauges and switches did what they were supposed to do. I slipped it into first gear and I was off, enjoying my first drive in a Lamborghini.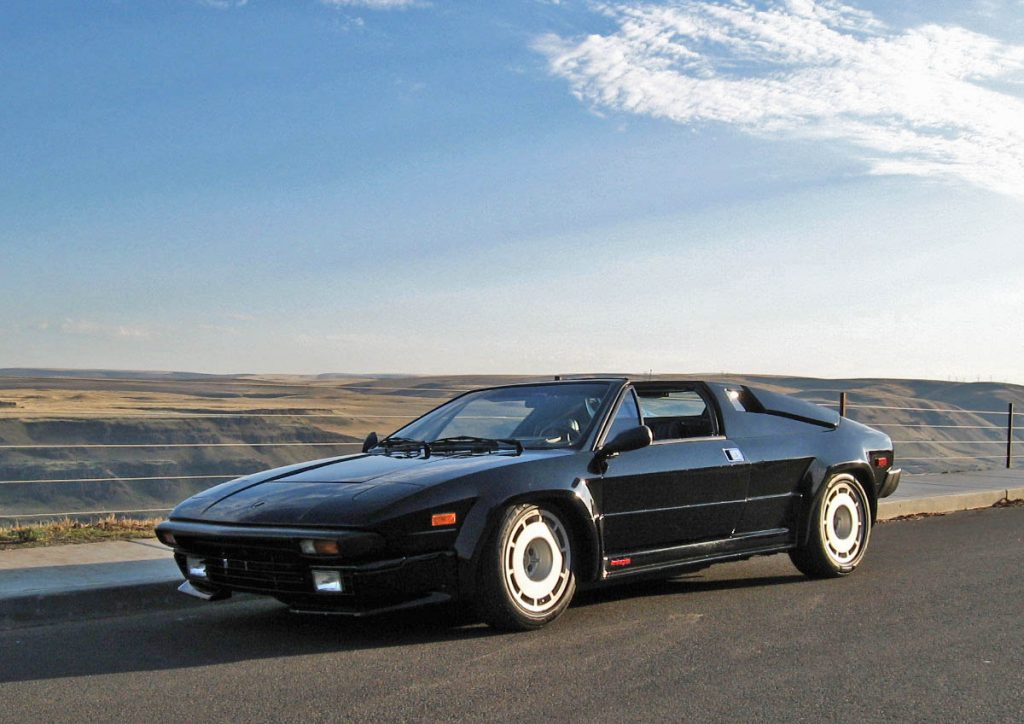 When I hit the gas to get on the freeway, the sound was incredible. The V-8 roared and the car accelerated hard. The Jalpa was raw and visceral, but it wasn't crazy fast. It feels faster and sounds faster than it really is, in fact. At the same time, it was more … normal than I expected. I could see well, and the car wasn't much lower than other sports cars I had owned. The controls weren't as heavy as I had expected, and the gated shifter was easy to get used to. Nothing was crazy, in other words, but I knew I was driving something special.
I coasted the Jalpa to the shoulder, and nothing would get it going again. Then, after 30 minutes, it came to life like nothing had happened. The Jalpa made it home, died, and could not be restarted. That was the sum total of my first experience with it.
Eventually, I diagnosed the issue as a failed ignition switch. The system was essentially turning the key to "off" at random. Other breakdowns were common in my early days of ownership, too. After lots of little fixes, I finally sent the car off to a specialist for a complete engine rebuild and minor restoration.
Around this time, I was a recent widower. The Jalpa rebuild was finished just as I was starting to date again. I met a wonderful woman who liked cars, and for our second date, I persuaded her to join me on my first major outing in the newly repaired Lambo. We took a long drive down a twisting highway in the Columbia River Gorge. With the top down, we blasted through the curves and listened to the V-8 sing. The car was flawless, and my passenger and I fell for each other on that drive. In fact, we celebrated 10 years together—and a wedding anniversary—last summer. The Jalpa, too, has been going strong since that day in the Gorge. Mostly …
Enjoying this article? Sign up for Hagerty's newsletters to see more like it.